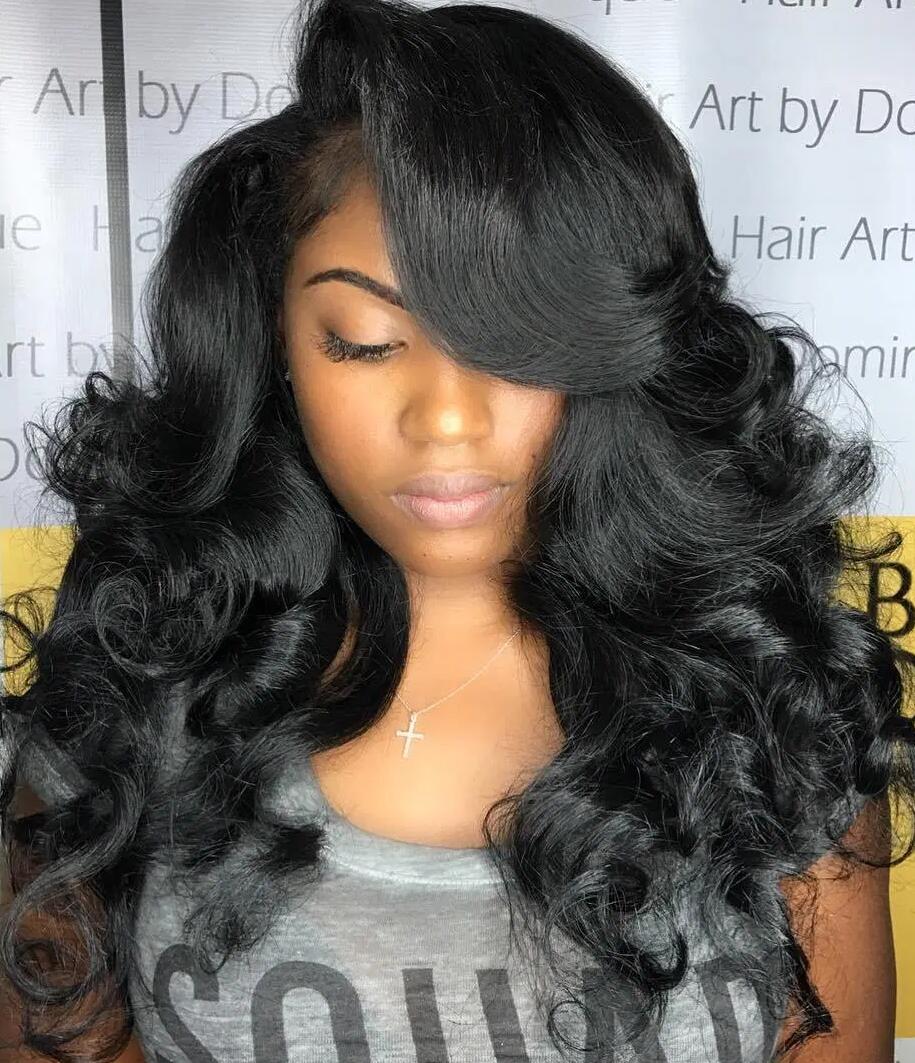 Long black hairstyles are not all about the tight curled, heavy mass of hair framing a face in a cheerful way. Although this look is still very attractive and many young women wear it with rightful pride, many long black hairstyles are actually making use of loose, gorgeous waves or are completely straight.
Long Black Hairstyles for Women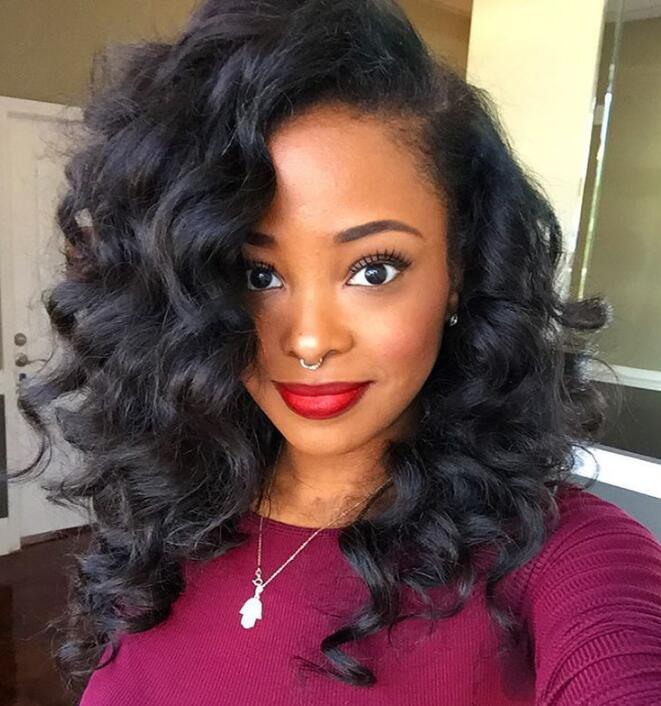 Essentially, the long black hairstyles are as varied as any other long styles and range form flirty, playful variations to extremely elegant, sophisticated looks. Because it can be difficult to get the right length to achieve desired appearances, extensions are often used to get the necessary length.
This is by no means a problem and can achieve the most gorgeous results. One of the most attractive long black hairstyles is the look created by layered waves of hair falling down in rippling cascades of waves or very loose curls.
The very straight, polished long black hairstyles carry an elegance and shine hard to rival and vary from side-swept looks to very geometrical cuts combined with blunt bangs. Many of the straight long black hairstyles are given added volume by teasing the roots and are then accompanied by long, low hanging side-swept bangs.
Long Black Hairstyles with Blunt Bangs
A blunt bang just touching the top of they eyes combined with a high, tight ponytail never fails to add a touch of class. For some this type of bang also works very well with a layered cut resembling a fairly long bob cut.
Long Black Hairstyles with Curls
Loose curls and ringlets create a very flirty, sexy look and give long black hairstyles extra volume, although they are not as voluminous as the tight curled styles. To go back to the tight curled styles mentioned earlier, these, too, can be worn in a variety of ways.
Many young women wear this gorgeous style with middle or side partings, but it works just as well without parting altogether. The playful appearance of this style can be enhanced with a few tiny braids into which colored ribbons have been worked, of funky headbands.
The shoulder length variations of this style can also create an extremely attractive up-do, when the hair is simply swept upwards and secured in a loose pile on the wearer's crown.
The Buns for Long Black Hairstyles
Long black hairstyles also incorporate a range of sophisticated buns, often created fairly high up on the head and combined with straight or side-swept bangs.
Many of these and many other long black hairstyles are worn in deep, rich blondes and occasionally, darker colors are added to provide particularly stunning effects. The deep, shining jet black color often also used – apparently more so when it comes to the tight ponytails and blunt bangs – gives these elegant styles even more glamor.
In other words, long black hairstyles have taken on new dimensions that are ever more gorgeous and can create looks to suit any kind of occasion and personality. They can be elegant, playful, flirty, sexy or a combination of all of them.
Tight curls, loose waves or totally straight; symmetrical or asymmetrical; piled up high or cascading in glorious waves, long black hairstyles always look absolutely amazingly beautiful.