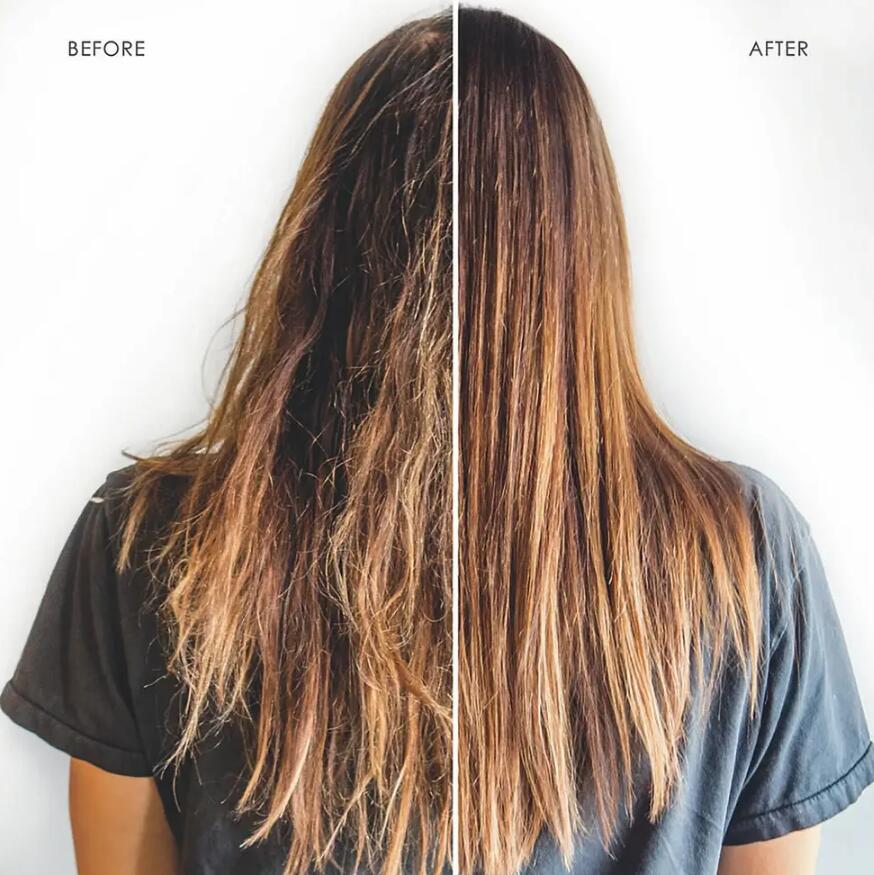 If you are anything like me, you spend a lot of time, energy, and money attempting to keep your hair straight. Maintaining a sleek and smooth hairstyle is no easy task. And when it comes to straight hair struggles, I've experienced it all!
Here are my top four problems and tips to overcoming common straight hair problems:
1) Heat damage is inevitable.
If you're a flat iron junkie like me, you need to use a heat protectant daily! Actually, you should be using a heat protectant such as AG Hair Firewall every time you straighten your hair. Simply section our areas of your hair for styling and apply the spray to your dry hair prior to using your flat iron.
2) Humidity is your biggest nightmare.
Grab a strong anti-frizz product and take it with you everywhere. Seriously, AG Hair the Oil will fit in your purse. This life-changing product is rich in organic Moroccan Argan oil, which helps add softness, shine, and slip to all hair types. The Oil has a lightweight and non-oily formula, so you don't have to worry about this product making your hair fall flat and appear oily. The Oil is rich with antioxidants and vitamin E, which can help repair your hair from heat damage as well.
3) There is a difference between straight and flat.
Don't forget to give your straight hair volume by using a root lifter. Using this product is easy and quick. Just apply the root lifter, such as Bigwigg Root Volumizer, to your roots to your damp hair. Blow-dry your hair and the rest is history.
4) You need a CHI straightener in order to create a straight hair masterpiece.
The key creating a beautiful, sleek style starts with having the proper styling tools. I've forgotten my straightener during girls night out and I cringe when I have to use a low-grade straightener. While I love CHI flat irons, it's important to know that CHI straighteners heat up FAST! Be sure to keep the iron moving quickly through your hair to prevent heat damage. If you're super worried about temperature and heat damage, find a straightener that lets you adjust the temperate manually.
Don't let these common straight hair problems keep you from rocking this classic style. Follow these tips to keep your hair healthy, straight, and full of life! Don't forget sharing is caring – I'd love to hear your secrets to keeping your straight hair healthy and beautiful!