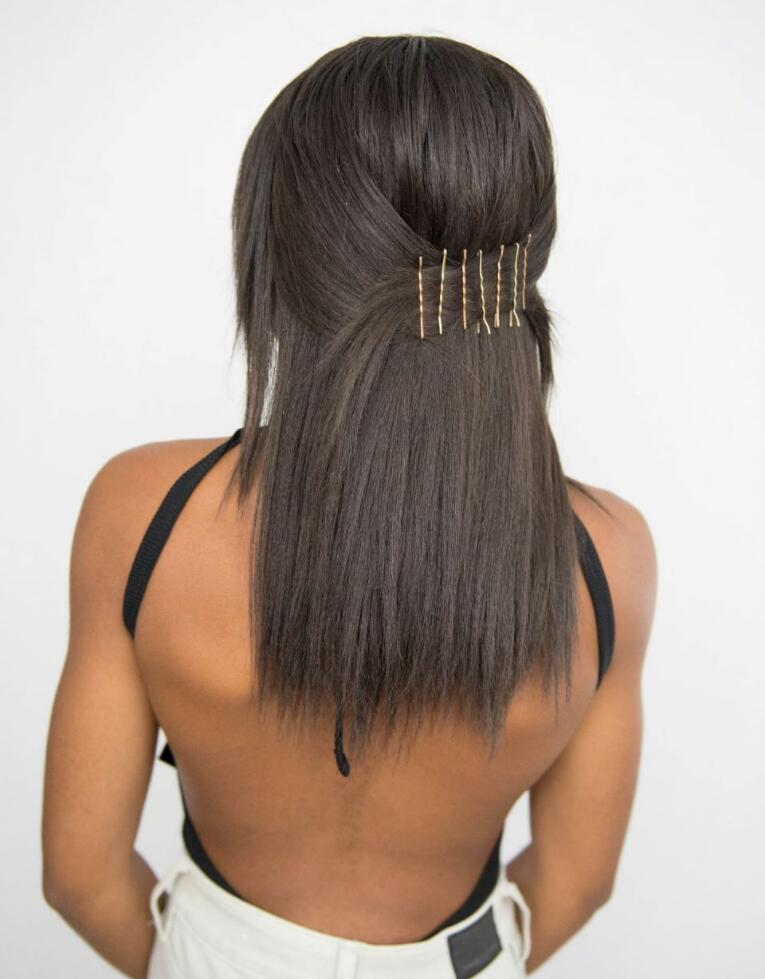 There's a lot of chat in the hair world about curly hair, but for those of us who were born with naturally straight hair – this is for YOU!
We rounded up 5 tips to help keep straight hair healthy and couldn't keep them to ourselves:
1. Be picky about your products, seriously.
Don't assume that since you have straight hair you can use just any product. That's not the case. Straight hair needs high quality products! If you're looking for somewhere to start, try sulfate free. When you go sulfate free, your hair will become cleaner and healthier in a more natural and organic way. My favorite straight hair shampoo and conditioner is Sleek and Smooth by Bain de Terre. It keeps my straight hair healthy and looking fab!
2. Know your brushes.
When your hair is wet, your first line of defense against tangles and breakage is a wide tooth comb. Your next investment should be a nice paddle brush for everyday brushing. Also, a thermal round brush to give your straight hair some healthy volume.
3. Protect, protect, protect!
No brainer right? You'd be surprised… Before you walk out the front door in the morning, even if you're a minimalist like me, add a light layer of The Oil. It'll protect your hair against frizz and sun damage, add a beautiful shine and a hint of volume.
4. See your stylist.
Find a stylist you love, stick with them, and visit them every 4-6 weeks. Getting a trim to keep your straight hair in-check is a lot easier than waiting too long, and needing to get more chopped off due to split ends.
5. And occasionally, treat yourself!
Invest is a great deep conditioner. Use it once a month or every other month, whatever feels right to you. Just make sure you do it. Your hair will thank you and your straight hair will definitely benefit from being taken care of.
Do you have any tips or products to keep your straight hair healthy? Tell us about them in the comments below!
Featured image credit: lulus.com