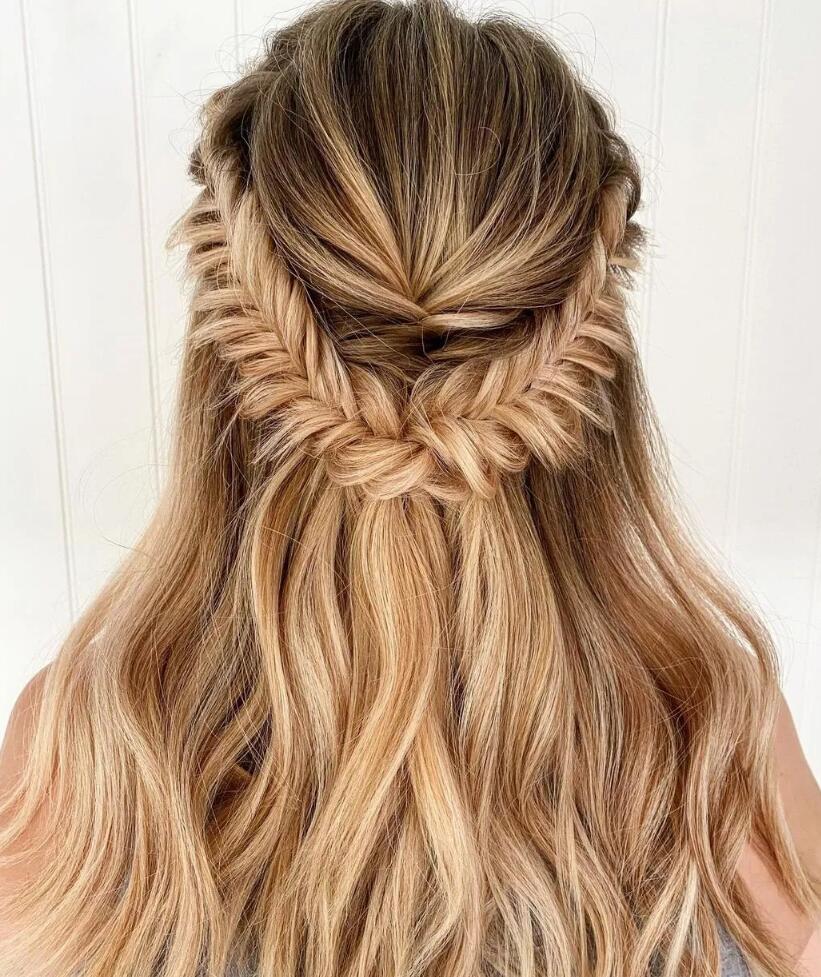 Sometimes change means a new hair cut, a new job, a new home or sometimes change can be small, easy and only take a few minutes of your time. These changes, are the latter. Try one of these 4 simple changes that can change your look!
---
Braids
Adding a braid can add such a simple elegance to your look. Our favorite way to add a braid? Part your hair to one side, take the hair closest to your part (get a decent amount) and braid it back. Once you've gotten it a little past your ears, secure the braid to your head with a bobby pin. Using two bobby pins and making an 'X' or using just one put hiding it behind other hair work great!
Want super smooth braids? Prep hair by smoothing Bain de Terre Argan Oil & Passion Flower Color Therapy Styling Oil over your strands before styling. "Smoothing your hair with a styling oil before braiding will give you a sleek look that's perfect to go from day to evening," says stylist Mindy Stegall.
---
Bobby Pins
What are they good for? EVERYTHING!! And they're so simple to use. Part your hair on the side, pull hair back slightly and pin it in place with two bobby pins. A simple way to add a little extra to your style!
Make those bobby pins stick by taking a hairspray like Paul Mitchell Hold Me Tight finishing spray and spritzing some on your bobby pins before using them. Then you can lock the style into place with a quick all over spray.
---
Headbands
So many ways to use them, but the simplest of all is to hold your hair back. Once you've secured a headband, it's up to you how to style. You can put it in a bun and wear the headband close to your hairline, you can wear your hair down or add a chic twist with a ribbon headband to go with a single french braid.
Keep hair in place and flyaways to a minimum by smoothing strands with an Olivia Garden Ceramic Ion Thermal Brush Round. The bristles will catch all the strays and put them in their place.
---
Clear Elastics
People don't use them nearly enough, but these little gems give a polished looked. Half up, all up, high up, or low bun, try using a clear elastic instead of your normal hair ties. Take it to the next level and grab a strand from your ponytail and wrap it around your ponytail, securing with a bobby pin – instaglam!
Finish your style off with Healthy Sexy Hair Soy Touchable Weightless Spray.